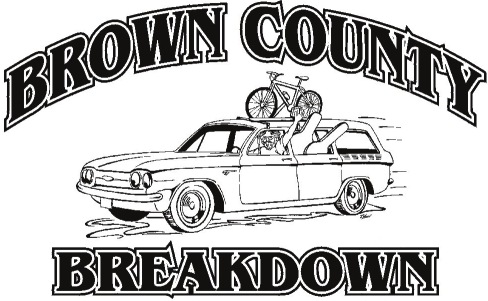 $50 Early Bird registration begins on Monday, August 11 and ends Sunday, September 14.
EARLY BIRD HAD BEEN EXTENDED UNTIL MIDNIGHT ON WED, SEPT 17!
$65 General registration begins on Monday, September 15 and ends Friday, October 10.
Online registration closes at 11:45 p.m. on Friday, October 10.
Choose route lenghts of 20, 35, 50, 75 or 100 miles!
Go to
http://www.browncountybreakdown.com
for registration, up to date information and event FAQ's. Check out what's new for 2008. New information on group camping, bike demos and more.
This is not a race. Just a great ride in the woods with a few hundred of your closest friends.
Just thought I'd post a few teasers for ya'll...
Probably never thought there'd be a 10 minute (mostly) downhill in Indiana, but here you go...
http://www.youtube.com/watch?v=JKOqNxFXxWQ
Also, check out the spy footage of the new expert trail. It's been compared to Squirrel Gap in Pisgah National Forest.. and it's a much shorter drive!
Go to
http://www.browncountymountainbiking.com
and look for the link under Videos section!