Day hike to Greer Spring and Grand Gulf Dec. 8, 2012
Not exactly the Ozark Trail but close.
Spot the trail dog and I hit the road Saturday morning about 9:00AM to do a little exploring in south central MO. Our first destination was Greer Spring which is a few miles north of Alton, MO on Highway 19 and then back south to Grand Gulf which is West of Thayer, MO on Highway W.
Link to info on Greer Spring:
http://www.fs.usda.gov/recarea/mtnf/recreation/natureviewing/recarea/?recid=21722&actid=63
Link to info on Grand Gulf:
http://mostateparks.com/park/grand-gulf-state-park
I have been to Greer Spring two other times with leaf on and wanted to do some prowling around with leaf off. From the parking area it's only a half mile hike down to the spring. This hidden jewel is the second largest spring in MO coming in behind Big Spring which is a few miles east in Van Buren.
The first spring exits from a cave at the bottom of a ravine and has a pretty good flow but the main spring erupts from the deep a few hundred feet down stream and really puts out the water. The spring drains into the Eleven Point River which is about a mile and a quarter away and doubles the size of the river.
This is an absolutely beautiful area with outstanding rock formations, lush vegetation, and crystal clear water. After prowling around and taking some pictures Spot and I started bushwhacking along the bank for a ways then had to climb a ridge above the drain when the bank got too steep and slick. We found what looked like an old road bed on the ridge and followed it for maybe a quarter mile then it petered out. The briars and undergrowth were just too thick at that point to continue on so we turned around and headed back. Amazingly enough it was warm enough that I was hiking in shorts in Dec. which was grand, but with no protection on my legs the briars were doing a number on me.
This area has an interesting history that I won't try to detail here but you can do a little research on the Internet and find some neat tidbits. Another thing, this spring is less than 2 miles from the Eleven Point Section of the Ozark Trail and is well worth the road hike on Hwy 19 to access it.
Our next stop was Grand Gulf State Park. This spot is often referred to as Missouri's Grand Canyon. This rather large hole in the ground was formed when the roof of a huge cave collapsed. I have been here several times but still enjoy prowling around especially in the winter with the leaves off the trees. We hiked all the upper trails and did some bushwhacking into one of the drains that feed into the Gulf. This made for an interesting side trip with rugged rock formations and what would be some spectacular falls in wet weather.
Upon finishing the upper trails we started down the staircase to the bottom. We hiked to the land bridge and went under it then on to the mouth of the cave where all the water that enters this area drains to. I would love to have seen what this place looked like during the flood of 2011.
After taking some more pictures we headed back up to the rim. Our days adventure had come to and end and it was time to head back home. It had been a wonderful day to be out in the woods.
A few pics:
Spot on the trail at Greer Spring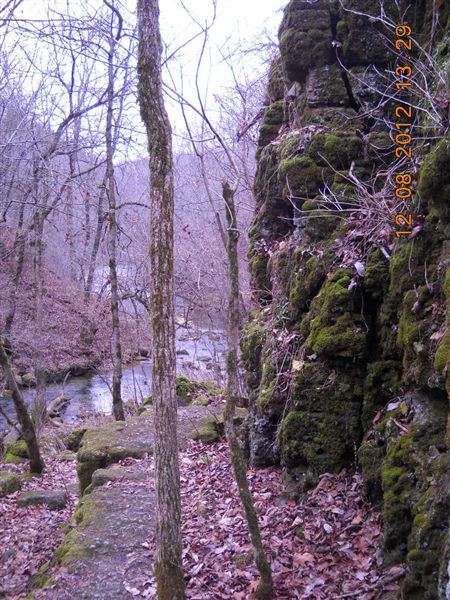 Rock Formation at Greer
More Rocks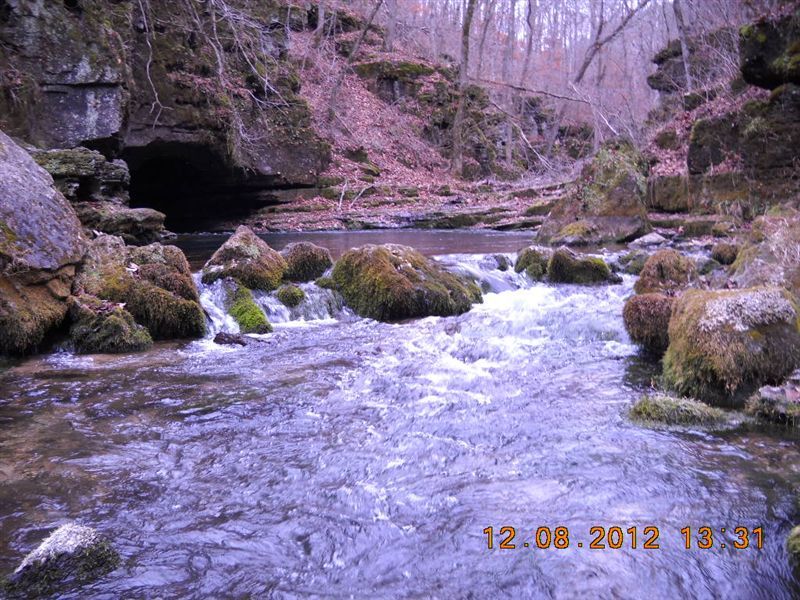 Greer Spring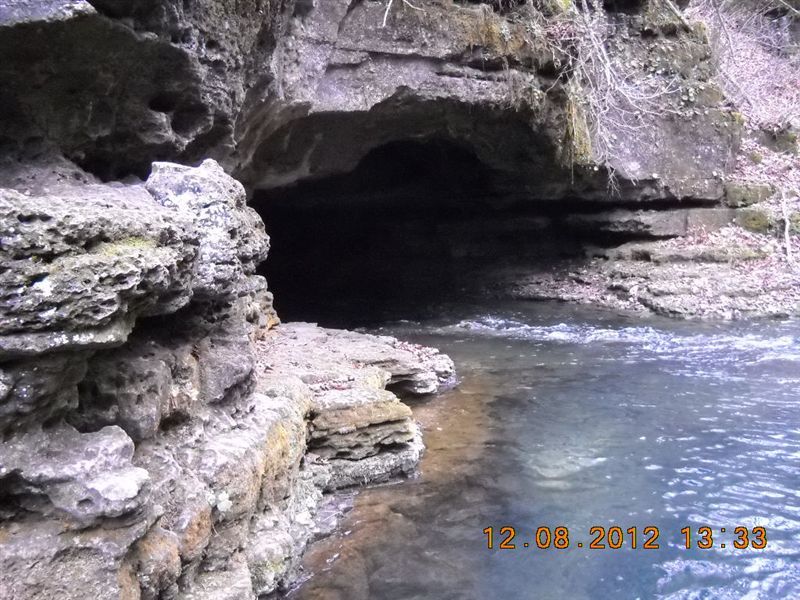 Spring Discharging from Cave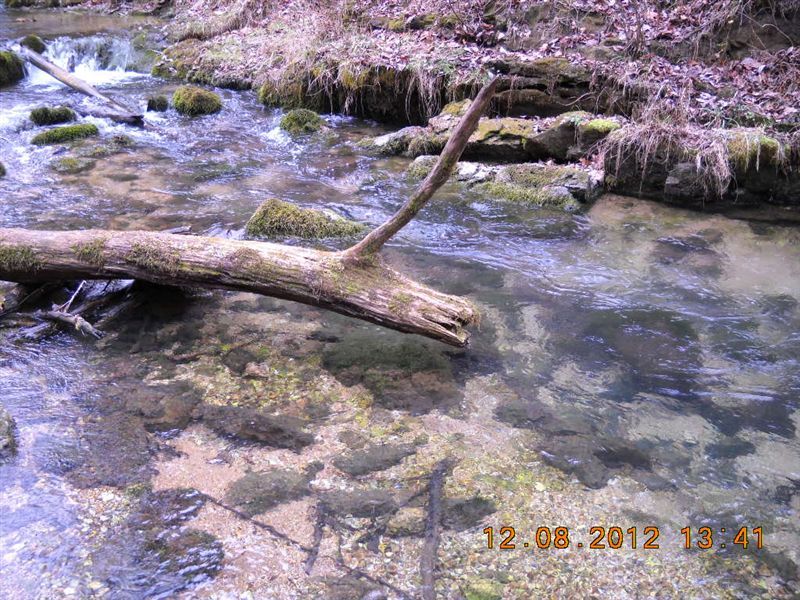 Crystal Clear Water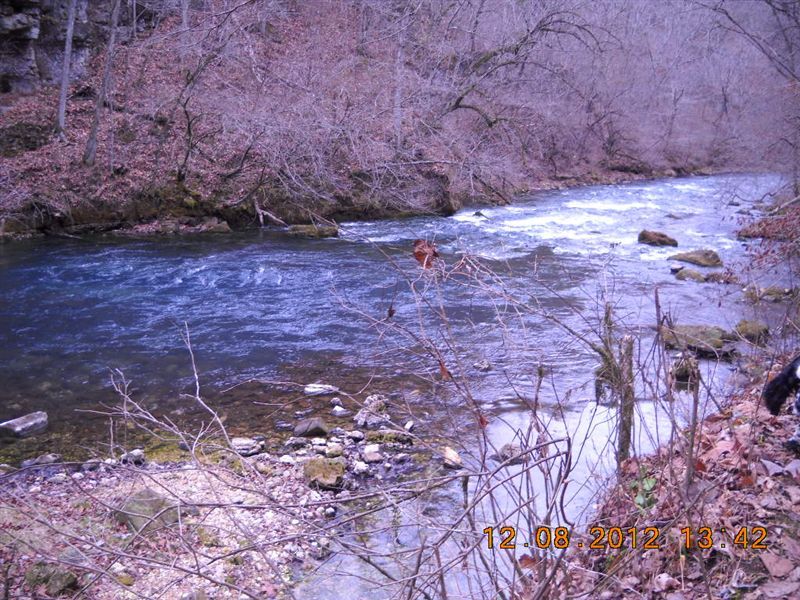 Main discharge...Deep Blue and boiling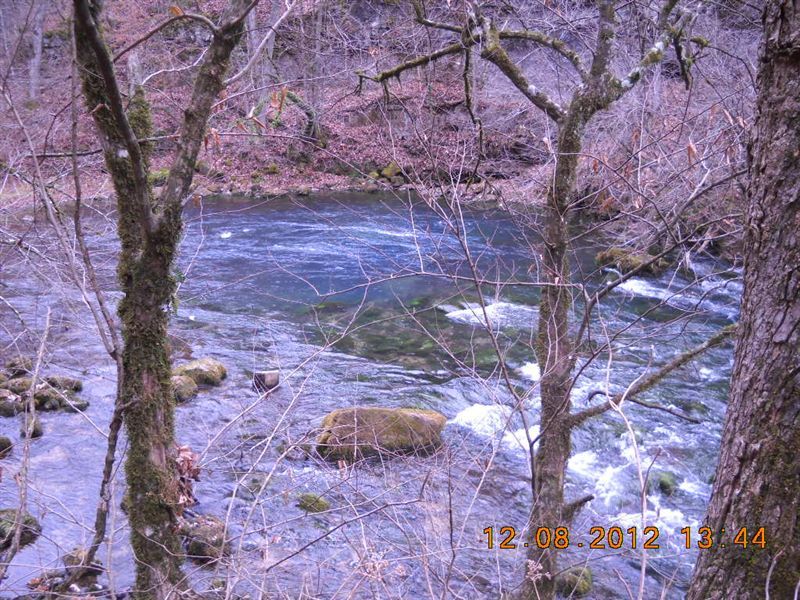 Another shot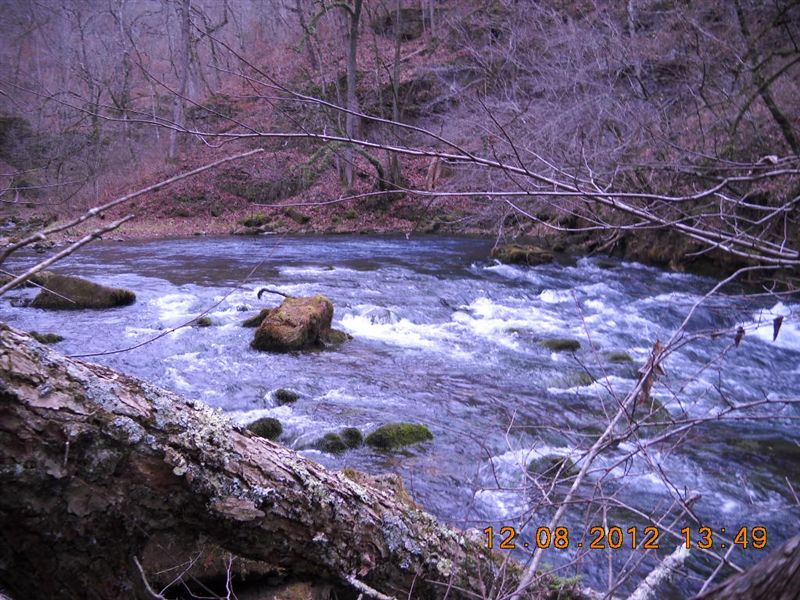 And Another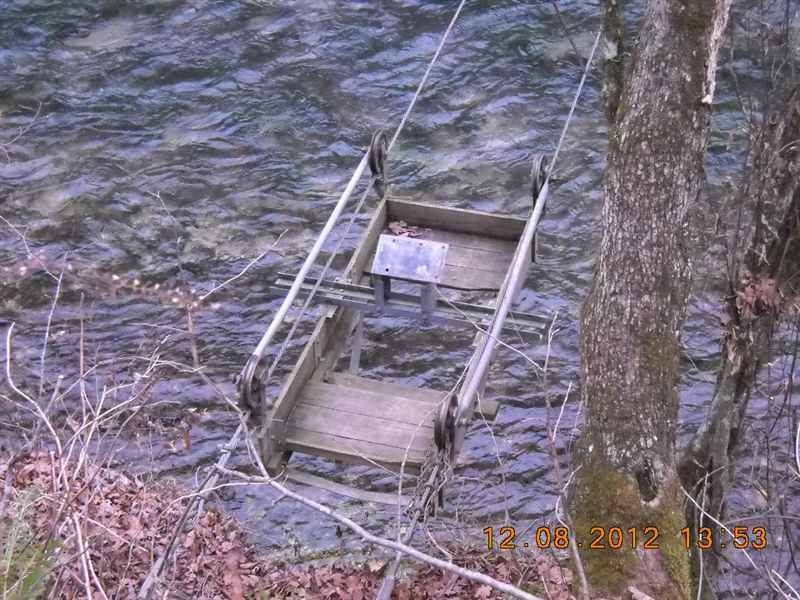 Old cable car used to cross the drain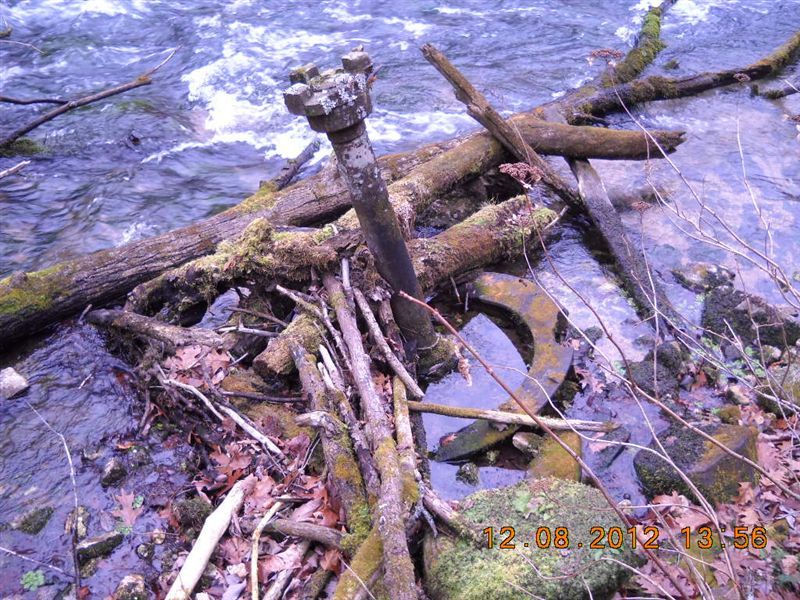 Remnants of the old turbine shaft that powered the Mill.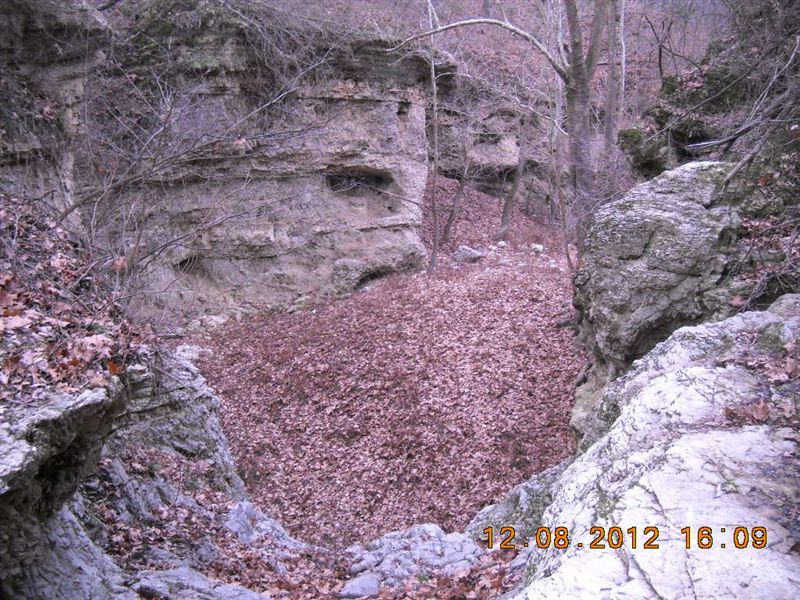 Drain into Grand Gulf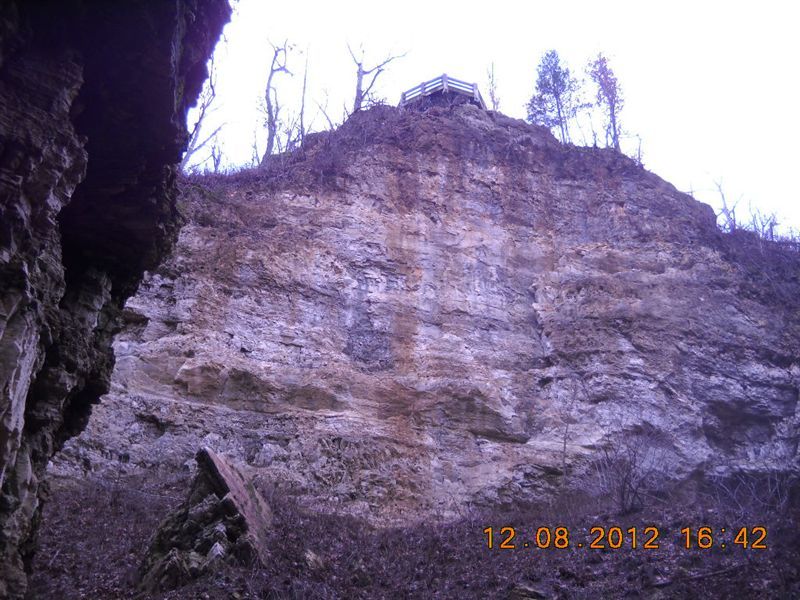 From the bottom of the Gulf looking up at the overlook.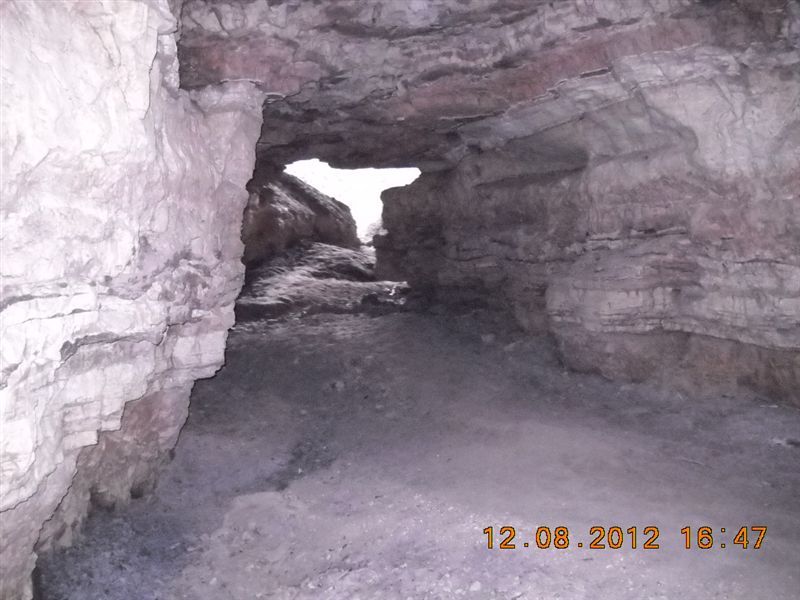 Passage through the land bridge